Villa Paz Addiction Treatment Clinic, Guadalupe, Costa Rica
Villa Paz Clinic strives to provide excellent treatment services to the entire family system impacted by alcoholism and other drug addiction and gambling issues. We offer a wide variety of help to those seeking a successful alcohol treatment program and/or drug treatment program.

Each patient is assigned a treatment team, consisting of a physician, nurse, psychologist, primary counselor, case manager, family counselor, dietician, fitness trainer. This team is responsible for working with each patient to establish an individualized plan of care and recommendations for discharge.
Many staff members have personal experience with drug and/or alcohol addiction,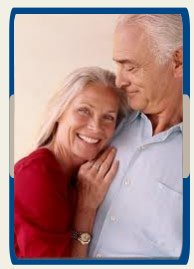 and are active in their own recovery. They, more than anyone, know what you might be going through and are in a position to offer the proper guidance, treatment and support. Every single member of our rehab centers' clinical team is committed to providing the highest quality care available.
Our intensive treatment model is based on a interdisciplinary team approach and utilizes many principles espoused by the philosophies of the self-help fellowships of both Alcoholics Anonymous and Narcotics Anonymous
Fully integrated rehabilitation and wellness care in a beautiful, safe environment, our mission is to provide a gateway to sobriety for you or a loved one and to aid in the achievement of lifetime dreams.
It is a mission we do not take lightly.
We provide world class, affordable, integrated care. One of the keys to our success has been our size. We limit the number of residential treatment clients at our facilities in order to give each person the personal care and attention they need to succeed. Most rehabilitation and wellness centers in far-away places seem inaccessible, full of people or merely a web presence. That is simply not good enough for those who need and deserve special care and attention.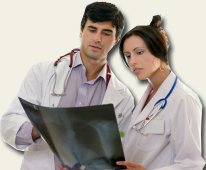 Our goal is to create social awareness that alcoholism and addiction are primarily progressive and deadly diseases that, with help, can be treated successfully.
Villa Paz Clinic offers an atmosphere of the highest quality with an excellent program that provides understanding, respect, and love on an individual level. It is a place where one can begin the process of reintegration into a new life free of addiction.
Our program focuses on the dynamics of comprehensive treatment of addiction problems. The alternative we consider is a bio-psycho-social-spiritual approach that offers as its main components an interdisciplinary combination of medical, psychological, and emotional support, information about the disease model of addiction, and the use of resources for addiction prevention.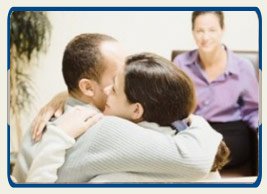 It is in this manner that the proper tools are provided to advance the stages of rehabilitation and achieve a balanced lifestyle. Throughout this process, we consider the family to be an important pillar in the development of an individualized treatment plan.
Choosing a rehab clinic is one of the most important decisions you may make in your life, one that requires careful thought and consideration. In some cases, a life may even depend on it! That is why choosing a clinic with training and delivery of treatment is vital in ensuring that you receive thorough care and the most effective treatments available. Alongside our expertise, the passion of our team members who invest personal experience in each and every one of our patients' recovery, creates the perfect atmosphere of understanding and warmth in which recovery can flourish.
Immediate admission to our rehab clinic is possible and often necessary as our patients, and their families, can find themselves in a critical situation.
At Villa Paz Clinic, we will never give up on a patient even he may have given up on himself!

Our enduring belief is that there is always a way into recovery from these problems, and it is our job to show you how.

Categories: Medical Centers