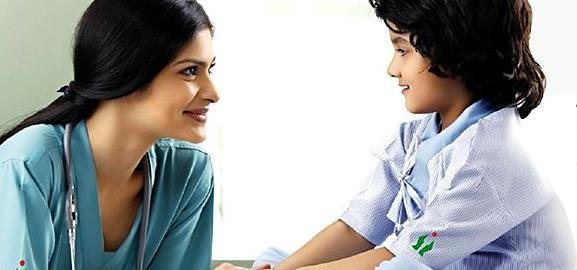 Fortis Healthcare Offers Health and Wellness in India
Fortis, located in New Delhi, is a modern facility and one of India's leading tertiary level healthcare groups, consisting of over 13 hospitals and heart command centers. Fortis Healthcare group is a leader and operates one of the largest cardiac programs in the world.
Common treatments offered in Indian medical markets include cardiac care and surgery, cancer treatment, neurological treatments and procedures and orthopedic care. Indian markets also offer individuals from around the world natural and alternative medical approaches to health and wellness including Ayurvedic care.
The Fortis Approach to Medical Care
Efforts by staff at Fortis Healthcare are focused on giving patients the highest degree of skill, world-class cardiac care and comfort. Fortis Healthcare Group focuses on the special needs of patients and their families. The hospital has been designed and developed to deliver patient care with maximum ease and effectiveness.
Cardiac Care

Orthopedics

Obstetrics

Gynecology

Neonatology

Cosmetic Surgery – performed by the only active member of American Society of Plastic Surgeons in India.

General and Laparoscopic Surgery
The hospital projects high-tech infrastructure yet with a patient-friendly ambience. Patients enjoy large hospital rooms, a one-to-one patient and nurse ratio in their ICUs and ICCUs, offering the best in patient-centered and quality care.
Fortis Healthcare provides medical staff for flight assistance, travel assistance and other circumstances as required by our patients and their attendants. This program is flexible and open to unspecified requests.
Services offered by Fortis Healthcare also include:
Airport transfer service

Scheduling of all medical appointments

Coordination of the admissions process

Cost estimates for anticipated treatment

Processing of medical second opinions

Booking of hotel/service apartments

Flight arrangements and extensions/ Visa assistance

Language interpreters

Special dietary needs / religious arrangements

Local sightseeing

Foreign Exchange

Remote consultations via telemedicine

Providing news and information of patient's relatives back home
Qualifications at Fortis
The Fortis Healthcare group hospital network utilizing an extensive cardiac program, performed more than 6,000 open-heart surgeries, 5,000 angioplasty and 16,000 angiography procedures in the last year alone. The hospital offers the following facilities:
A multi-specialty medical centre with day-care facilities

NABL certified path lab

State-of-art-blood bank

State-of-the-art surgical suites

24-hour emergency ambulance service

Dedicated emergency and trauma center
Traveling to India
Specializing in orthopedic, cardiac, transplant, plastic, and cosmetic surgical procedures, India is also a leader in nuclear medicine, neurosurgery and cancer procedures. American medical travelers flock to India for such treatments because of the enormous savings to be had – nearly a tenth of the cost of procedures and surgeries in the U.S. It's no wonder that medical tourism in India is increasing at a rate of about 30% a year.
Visitors to India can see the Himalayas to the north or frolic on white, sandy beaches to the south. Visit the palaces where maharajas lived in luxury or hike the back roads to experience the rustic lifestyle that is still a part of life for many native Indians. From the Western Ghats to wildlife sanctuaries, India is a place of many surprises, each one more awesome than the last.
Please Click Here to request more information about Fortis Hospital.
Categories: Medical Centers