BLK Memorial Hospital Personalizes Healthcare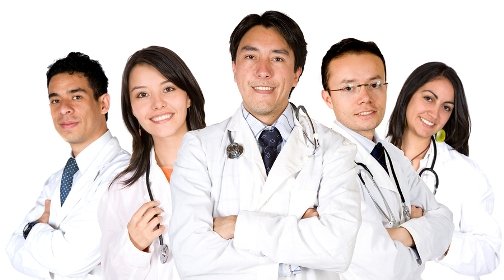 About the Hospital
The BLK Memorial Hospital was founded by Dr. B.L. Kapur, a specialist in obstetrics and gynecology. Since the 1930s, Dr. Kapur has been very well known throughout India and Southeast Asia as a proponent of women's and baby care. He developed several hospitals, including the BLK Memorial Hospital. Today, the state-of-the-art, modern facility is equipped with the best in technologies, equipment, trained staff and world-renowned experts.
Today, BLK Memorial Hospital treats patients of all religions and demographic backgrounds, and offers the best in care for children, men and women from around the world.
BLK Memorial Hospital's Approach to Medical Care
At BLK, it's not enough to provide basic and standardized medical care and services. The facility promotes human contact, communication and compassion. The concern for wellness extends beyond the treatment of the physical body and incorporates the mental and emotional aspects of patient care. The motto of BLK Memorial Hospital is "healthcare personalized", which is easy to identify throughout their facilities, services, specialists, and staff.
BLK Memorial Hospital also relies on quality objectives and parameters. They strive to extend health consciousness into the community and provide free Health Care to indigent patients as well as continually improve customer satisfaction, employee satisfaction, and staff development.
At BLK Memorial Hospital, highly trained, experienced and qualified staff treats multiple issues including:
Neonatal care
Critical care
Cardiothoracic surgery
Pediatric surgery
Neurosurgical procedures
Radiation oncology
General surgery
Vascular surgery
Doctors and surgeons at BLK memorial hospital are highly trained, and specialists in a number of fields offer quality and compassionate care in most medical fields. Minimally invasive as well as traditional and assisted robotic surgical procedures are performed by experienced, highly trained and educated surgeons.


Staying at BLK for Medical Care
BLK Memorial Hospital is a patient-centered health care organization that takes advantage of cutting-edge technologies and offering such care with human compassion, care and support. Whether you travel to India for co clear implant, infertility treatments, dental care or Ayurveda treatments and remedies, staff at BLK Memorial Hospital provide a well-rounded, whole body approach to treat a variety of conditions.
BLK provides a number of packages for international travelers, and will do their best to help arrange a comfortable vacation combined with the medical or dental services you're looking for. From suites to deluxe rooms, general rooms and birthing suites, BLK Memorial Hospital offers the best in comfort, care and treatments designed to calm the mind, cheer the spirit and enhance the human touch in the caregiving process.

Please Click here to request more information from BLK Memorial Hospital.
Categories: Medical Centers
Warning
: Use of undefined constant PWP_NAME - assumed 'PWP_NAME' (this will throw an Error in a future version of PHP) in
/home/u255626122/domains/placidblog.com/public_html/wp-content/mu-plugins/mu-plugin.php
on line
148