Welcome to UROMEDIC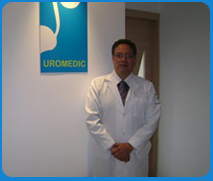 The Urology Department of Urology UROMEDIC Diagnostic Center was established to provide complete urologic care in the field of private medicine and insurance.
Our therapeutic methods with the highest international scientific backing, but also incorporating the latest techniques and technologically advanced to provide benefit to our patients.

Our Technology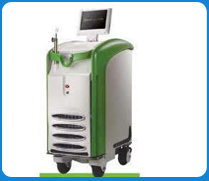 The Photoselective vaporization of the prostate with KTP green light laser is a minimally invasive surgical new procedure presented as an alternative to transurethral resection of prostate surgery most commonly used.
With the development of a new high power laser, photoselective vaporization of competing with this technique and open surgery. Shortens the response time and expands the number of patients that can be tapped.
For the realization of this technique, which requires spinal anesthesia, a cystoscope into the bladder through the urethra. This device contains a working channel through which a laser fiber is introduced green light that heats the selected hyperplastic tissue to 100 degrees Celsius. The procedure lasts between half an hour and a half.


Our Health Care Staff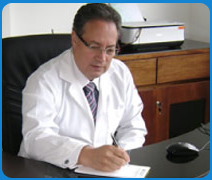 Our primary physician is Dr. Patricio Lopez Yanez, an highly recongnized Urological Surgeon, Specialized in Spain.
Dr Patricio López has proven experience working in teams, with the most modern technical means for exploration of the most effective way, seeking the comfort of patients and decreasing the time of diagnosis.

Our Services
Uretrocistoscopias
Urodynamics
Uro Gynecology
Diagnosis and treatment of erectile dysfunction
Diagnosis and treatment of urinary lithiasis
Diagnosis and treatment of benign prostatic hypertrophy
Prostate cancer
Treatment with holmium Lasser
Urologic Laparoscopy
Green laser (green laser)
Eco 4D
Clinical laboratory specializing in urology
Special tests for diagnosis of the specialty

Why Quito?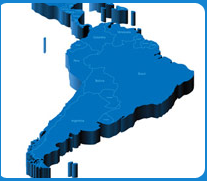 The beautiful city of San Francisco de Quito, lies under the slopes of volcanoes Rucu and Guagua Pichincha. Colonial and full of charm due to its beautiful people, traditions and culture. In addition to its rich ethnic and colonial architecture and unique cuisine.
Quito has a privileged geographic location. North on the old Hanacauri, the lift hill by Ichimbía Tola, and south by the Yavirac or Bun. The height of Quito is 2,800 meters, at some points its reaches 4,000 meters. This height determines the constant climate of the city, the result of heat and cold atmospheric pressure, the amount of oxygen, winds and rains, the mist and moisture.
Things you should do in Quito:
Visit the City Museum / "Museo de la Ciudad".
Quito's cable car /"Teleférico de Quito", which is the second highest in the world.
Botanical Garden.
"La Ronda" Street
Mindalae Museum.
Guayasamin Museum.
The Mariscal area.
Convent of San Francisco.
"El Panecillo", with the Virgin of Quito.
The Monument to "The Middle of the World".
"La Plaza Grande" (Independence Square).
Eat Ecuadorian cuisine.


Categories: Medical Centers