When Just Good isn't Good Enough, Go For the Best: Twoj Dentysta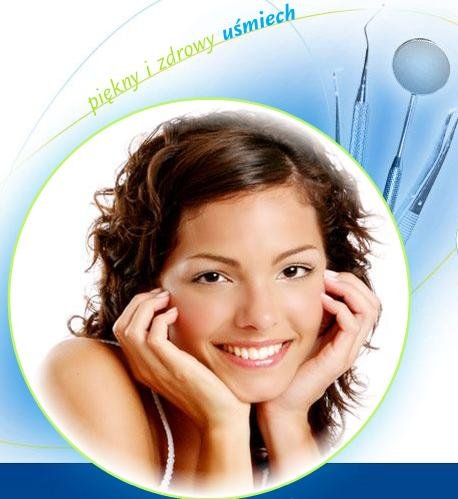 About Twoj Dentysta
It's not always easy to find a dentist, whether you're traveling on business or on the vacation or holiday adventure of a lifetime. However, individuals traveling to or through Poland may be assured that their dental needs can and will be taken care of with prime dental facilities throughout the country.
Cutting technologies are available at the modern and state-of-the-art clinic, including patented laser surfaces on implants that blend bone and soft tissues for the best attachment and maintenance of dental implants possible.

Everyone wants to look good when they smile. Unfortunately for some, lack of facilities and the cost of dental and implant treatments at home are not affordable either. That's why Twoj Dentysta is dedicated to offering the best in dental crowns, implants and dental treatment at their beautiful facility in Poznan, Poland.
While dental tourism is growing in popularity, it's often difficult to know which facilities offer services above and beyond what's expected. That's why it's important for consumers, no matter where they travel, to check into the treatments, prices and qualifications of dentists in Poland to find the one that best suits their needs and goals. Look for things like certification, accreditation and credentials in the type of procedure sought.
Approach to Dental Health and Wellness at Twoj Dentysta
The focus of treatments at Twoj Dentysta are to meet the needs of individual clients, treating each one as unique with different goals, desires and dental needs.
Twoj Dentysta also offers a wide range of services in interdisciplinary restorative and reconstructive dentistry, which allows patients a full-range of services which include but are not limited to digital x-rays and diagnostics and bite analysis. Treatments are also offered in:
Oral surgery
Endodontics
Hygiene Therapy
Orthodontics
Periodontics
Twoj Dentysta uses the latest in dental implant technology and equipment with the use of patented Laser-Lok microchannel application processes, offering a better seal of implants than other forms of application.
Twoj Dentysta not only want you to have a good experience in regard to dental care, but the best in area amenities and accommodations. Poznan is an ancient city filled with beautiful architecture, fine dining, entertainments and self-directed sight-seeing potential. Twoj Dentysta offers collaboration with several fine hotels in Poznan to accommodate global travelers when it comes to both their dental and travel needs.
About the Dentists
Dr. Hanna Marcinowska and Dr. Przemyslaw Marcinowski are focused and dedicated to providing the best in dental care for Polish residents and international travelers. Quality and compassionate, caring service is the watchword for staff at Twoj Dentysta, established in the early 1990s.
Dr. Marcinowska is a specialist in dental implants and surgery and a member and Secretary of the Polish Academy of Aesthetic Dentistry, completing her dental program studies at the Misch International Implantology Institute Surgical Program in Detroit, Michigan.
Dr. Marcinowski specializes in TMJ malfunctions, occlusal disease processes and prosthodontics, and is also a member of the Polish Academy of Aesthetic Dentistry.
Please Click here to request more information.
Categories: Medical Centers