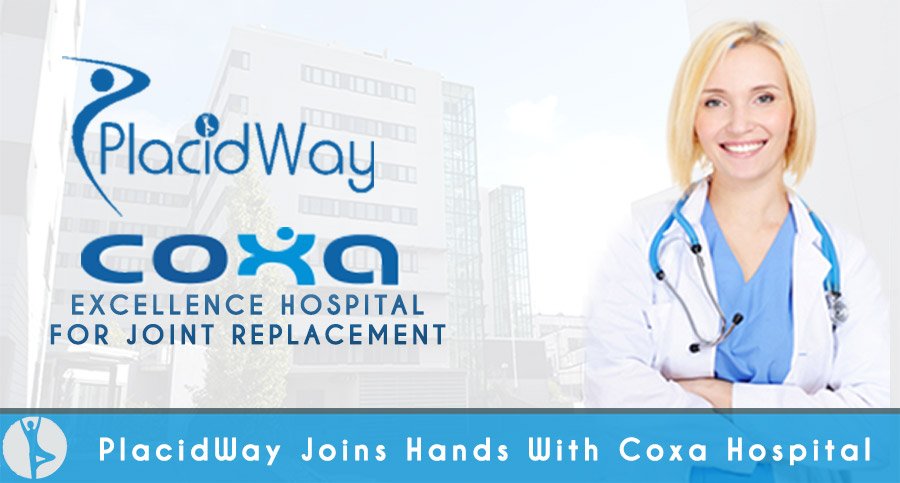 PlacidWay Continues to Expand in Europe
Joining Hands With Coxa Hospital
for Joint Replacement in Finland
Coxa – Hospital for Joint Replacement and PlacidWay medical tourism company recently joined in a strategic partnership to help global patients get easy access to minimally invasive joint replacement surgery and other arthroplactic procedures in  Tampere, Finland.
Denver, CO, USA 2 December 2014: PlacidWay, a US-based medical tourism company and Coxa Hospital for Joint Replacement, located in Tampere, Finland have recently joined hands in a common goal – to help patients from all over the world get access to affordable, high-quality and successful minimally invasive joint replacement surgery performed by experienced and certified surgeons in Europe.
Coxa Hospital for Joint Replacement is the largest hospital specializing in joint replacement surgery in Scandinavia and Finland. The hospital has opened its doors in 2002 and since then the experienced surgeons at Coxa have performed more than 32,000 successful joint surgeries.
"Coxa's number one goal is to offer patients the best care and to reinstate them to active everyday life as quickly as possible. The provision of individually tailored, proven treatment of superior quality gives our patients the opportunity to rediscover the joy of movement. By joining our trusted partner, PlacidWay, for medical tourism, more patients will access to top services and thus we will be able to help even more people from all over the world" saysTarmo Martikainen, Chief Executive Officer of Coxa Hospital.
Continue reading original post here http://www.placidway.com/article/1517/PlacidWay-Continues-to-Expand-in-Europe-Joining-Hands-With-Coxa-Hospital-for-Joint-Replacement-in-Finland
Categories: Affordable Hospital, For Joint Replacement
Warning
: Use of undefined constant PWP_NAME - assumed 'PWP_NAME' (this will throw an Error in a future version of PHP) in
/home/u255626122/domains/placidblog.com/public_html/wp-content/mu-plugins/mu-plugin.php
on line
148