New Life India Offers… New Life!
About New Life India
New Life India offers one of the only surrogacy centers in India that accepts Caucasian and Ukrainian egg donors, and provides the best in care for fertility treatments, egg and sperm donors and surrogacy mothers in the region.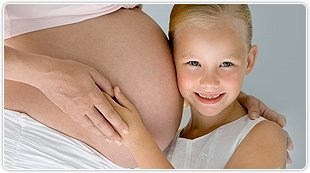 New Life India provides services in the field of infertility treatment with the help of assisted reproductive technologies. We are a part of New Life global network group of healthcare agencies that currently operate in Georgia, Ukraine and India.
New Life India offers services in:
In-vitro Fertilization

egg donation

surrogacy packages

PGD for selection of healthy embryos
India has become the medical tourism capital of the modern world. Offering the latest technological advances, experienced and expert physicians and surgeons, and the very best in patient care, India has secured her place in the world as a premier medical travel destination.
Approach to Medical Care at New Life India
With New Life, you can count on reliable service, performance and responsiveness from a dedicated team and fertility specialists. New Life is well known in the world not only as the best Fertility Center but also as a solid, trusted and accountable partner for many internationally recognized EU, UK and USA clinics and for Medical Tourism companies. With New Life, prospective parents can be assured that needs are met.
Treatments at New Life India include:
In vitro fertilization

Intracytoplasmic Sperm Injection

Preimplantation genetic diagnosis

Assisted hatching

Microsurgical epididymal sperm aspiration

Testicular sperm extraction

Cryopreservation

Surrogacy

Egg donation
Qualifications
New Life India is an affiliate centre for infertility treatment, surrogacy and egg donation of New Life international network of healthcare agencies in Ukraine, Georgia and India.
The founder of New Life India, Mrs. Mariam Kukunashvili, is a member of the European Society of Human Reproduction and Embryology, a qualified doctor, and PHT in Healthcare Management with many years of experience in fertility treatment and in further fields of healthcare.
Our dedicated team of coordinators will help you get necessary information about every detail of your future program with New Life India. Attentive patient coordinators and doctors with long-time practical experience and training in Western Europe and USA provide women with qualified advice and support before the program, during pregnancy and after baby is delivered.
Visiting India
India offers something for everyone. With a wonderful diversity of ethnic foods and cooking styles, India offers the palate some of the most exotic and delicious food in the world. When it comes to hospitality, India spares nothing to ensure guests enjoy their visit. Friendly and warm, India invites and welcomes travelers from around the world all year long to visit her treasures.
India will amaze and awe, a colorful, ancient and yet very modern land offers visitors endless opportunities to enjoy everything from a traditional Ayurvedic mud bath to the spectacle of the Taj Mahal.
Please Click here to request more information from New Life India.
Categories: Medical Centers