The Institute for Reproductive Medicine (IRM) is an international medical center, which has the highest level of accreditation by the Ministry of Health of Ukraine.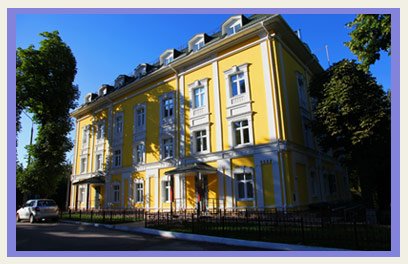 IRM has cutting-edge equipments which leads the Institute to remarkable results in reproductive medicine: up to date ultrasound machines with color dopplerography – Nemio 30 (Toshiba, Japan) and Hawks 2102 (B-K Medical, Denmark), Embryological laboratory, equipped by К-System (Denmark), Jouan (France), Cryologic (Australia), and Vitrolife (Sweden).
IRM closely collaborates with leading European fertility clinics and pharmaceutical leaders from USA, Germany, Switzerland, and France ensuring affordable prices for infertility treatment medications.

Our team specialists follow in their practice the next principles:
Technology-driven care
Precise, sure diagnosis
Doctors provide free confidential counselling before, during and after treatment
Highest standards of customer care
Personalised medical approach
Time-efficiency at each stage of the treatment
Privacy policy – an indispensable condition of the work
Maximum assistance to outsiders patients
Medical programs
Ultrasound diagnostics of cysts, fibromas and other gynecological diseases.
Intrauterine insemination (with husband or donor sperm).
Egg Donation This program is mainly used when women have no eggs, premature ovarian failure, age-related factor, or inheritable diseases. The eggs are obtained from a healthy woman-donor.
Cryopreservation Freezing technologies of reproductive cells and embryos allow for long-term storage and use in future treatment
ICSI – Intracytoplasmic Sperm Injection Micromanipulation technology is used in case of pathospermia, after testis or epididymis punction.
Medical consultation of infertility treatment.
Controlled conception Involves ultrasound and hormonal monitoring of folliculogenesis and ovulation.
IVF – In Vitro Fertilization This technique used in treatment of most forms of infertility (male factor, tubal, endocrinological, immunological factors, endometriosis).
Treatments
Initial visit (consultation, comprehensive gynecological examination, sperm analysis, treatment algorithm work out + consultation) – 220€
IVF – 2200€
IVF + ICSI (IMSI, PICSI – use of preselected quality sperm) – 2750€
Egg donation – 4950€
Cryopreservation and storage (1 year) of embryos – 330€
Assisted laser hatching – 165€
Cryopreservation and storage (1 year) of sperm – 165€
Cryotransfer (transfer of frozen-thawed embryo/s in a non-stimulated cycle) – 1100€
Insemination with husband sperm – 550€
Donor sperm (1 dose) – 220€
Qualifications
We have the best specialists, that are trained at the biggest reproductive medicine centers and have more than 20 year of experience.
Our Doctors:
Director and Founder of IRM – Fedir Dakhno
Vera Sirenko – Medical Director of IRM.
Irina Kononenko – Gynecologist-Endocrinologist, Doctor of 1st Category
Galina Tkachik – Gynecologist-Endocrinologist, Professional experience – 21 years
Angelina Kozachek – Gynecologist-Endocrinologist, Doctor of 1-st Category, Professional experience – 11 years
Oksana Onyshchuk – gynecologist – endocrinologist, Professional skills for 4 years.
Oleg Kucherenko – Marketing Manager, has been working for IRM since 1995.
Why health tourism in Ukraine?
Like other great european country, Ukraine offers people exotic vacation destinations with lot of fun activities, historical locations and relaxation destinations to enjoy. But the advantage is that, due to its economic situation, Ukraine allows more competitive prices than other developed countries.
Things to do in Ukraine:
Test the wine at Yalta
Go to the Opera in Lviv
Explore the catacombs in Sevastopol
Snowboard the Carpathian Mountains
Ski at the Bukovel resort
Celebrate with the locals during Kyiv Days
Swim the Dnieper River
Explore a Submarine base at Sevastopol

Categories: Medical Centers