WORLD RENOWNED JOINT REPLACEMENT SPECIALIST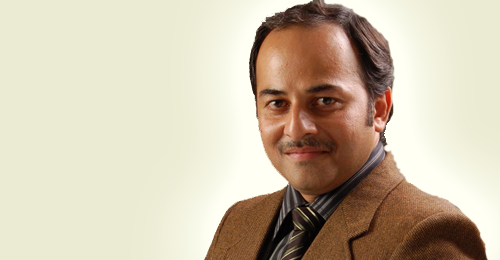 Dr. Narendra Vaidya and his team have saved around 40,000 lives until now.
He graduated (MBBS) from B.J Medical College in Pune in 1991 and completed his Orthopedic post-graduate training (M.S. Orthopedics and DNB Orthopedics) in the year 1994 and immediately he started practice as an orthopedic surgeon in Lokmanya Hospital. After this period he developed the first Emergency Medical Service in India in Lokmanya Hospital.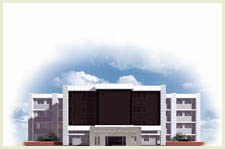 After playing a major part in developing emergency medical services and quality healthcare for trauma patients, he went to Sweden to upgrade his knowledge. The Lokmanya Health Destination is also the brainchild of Dr. N. V. Vaidya, also considered a pioneer of Emergency Medical Services in India and Medical Tourism in Pune.
Being an expert and proving his dedication, Dr Narendra Vaidya was made Executive Medical Director & Chief Orthopedic Surgeon in Lokmanya Hospital. He specializes in joint replacement surgery for hip and knee and has experience in major spinal corrections and disc surgery.
LOKMANYA HOSPITALS
One of the medical facility located in Nigdi, a suburb of Pune, India, Lokmanya Hospital offers accommodation for 100 patients.

Dr Narendra Vaidyas' team of experts in the hospital reunites other prestigious doctors like Dr. Nikhil Jadhav and Dr. Sachin Khalane who specialize in trauma surgeries, Dr. Ameet Kulkarni who specialize in Spine Surgery, Dr. Prashant an expert in Hand Reconstructive Surgery and Dr. Umesh Jadhav, expert in Shoulder Arthroscopy. Besides providing these surgeries, the department of Dr. Narendra Vaidya also caters to a large number of polytrauma and RTA, degenerative and other adult reconstructive surgery.
With his help the Lokmanya Hospital in Nigdy is structured to cater to advanced orthopedic procedures with five operation theaters used by Dr Narendra Vaidyas' team. They use the latest monitoring equipment, laminar flows and anti-bacterial walls.
ORTHOPILOT NAVIGATION SYSTEM
This has been the newest addition to the medical equipment: the state-of-the-art OrthoPilot Navigation System from the leading German manufacturer of navigation machines – Aesculp – B. Braun. Lokmanya is now the first hospital in the region to offer the benefits of OrthoPilot to patients.
OrthoPilot ensures near to 100% joint alignment post surgery, a result which is not always seen in manual procedures. As you are aware, a better joint line means a higher stability of the joint; with OrthoPilot, Lokmanya Hospital now offers its patients a longer life of implants post surgery.
SURGERIES OFFERED
The department led by Dr. Narendra Vaidya in Lokmanya Hospital Nigdy offers the best in orthopedics procedures and treatments.
Knee Replacement
Hip Replacement
Shoulder Replacement
Elbow Replacement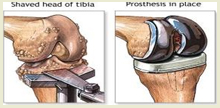 Nucleoplasty – a minimally invasive procedure for Percutaneous Disc Decompression that uses radiofrequency based technology to ablate and coagulate soft tissue to decompress contained herniated discs. This causes the disc hernia ion to reabsorb, taking pressure off the exiting spinal nerves.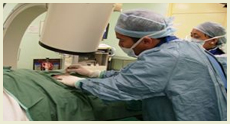 Micro-lumbar discectomy – decompression of the nerve root. Under general anesthesia a 1 inch incision is made in the low back overlying the nerve root. Using the operative microscope a small crescent of bone is removed from the spine, exposing the nerve root and herniated disc material (laminotomy).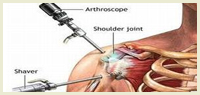 PLDD- Used since 1970 the percutaneous disc decompression technique provides a minimally invasive method of decompressing the nucleus pulposis, thereby depressurizing herniated disc and reducing the compression on nerve roots and other spinal structures.
Laminectomy – surgery to remove the lamina, two small bones that make up a vertebra, or bone spurs in your back. The procedure can take pressure off your spinal nerves or spinal column.
Vertebroplasty
Disc replacement
Pedicular screw fixation
FOR INTERNATIONAL PATIENTS:
Lokmanya Hospitals offer all the medical facilities under one roof thus placing itself on the global health care map.
For our international patients we provide:
Airport pick-up/transportation
Accommodation
International patients have priority
Scheduling appointments
Food & Beverage
Language translation
Liaison with employers and insurance companies
Travel related assistance
Plan for the Surgery
Multiple payment options
Online inquiry form
Lokmanya Hospitals also have state-of-the-art medical facilities and specialists in other faculties like cardiac care, surgery, general medicine and other disciplines of modern and alternative (holistic) medicine. All these facilities are available under one roof:
Cardiac Related Treatment & Surgery.
Minimal Invasive Surgery.
Laser Surgery.
Cosmetic Surgery.
Brain Related complete Treatments.
Cancer Treatment.
Obesity Hypertension, Diabetes.
Holistic Medical Treatment Kerla Ayurvedic Treatment.

Categories: Medical Centers