Dr. Branko Glusac Understands Beauty and Harmony


About Cosmetic Plastic Surgery Facility and Dr. Glusac
You may not think of Croatia as a premier medical destination, but these days, Croatia is on top of many medical fields and markets when it comes to health care. Croatia has also emerged as one of the leading destinations for cosmetic surgery in recent years.
Some of the finest doctors and surgeons offer the best medical treatment in Croatia, and one of the finest are the services of Dr. Branko Glusac, a cosmetic surgeon in Makarska. Cosmetic and reconstructive surgery is the foundation of Dr. Glusac's practice that offers not only plastic/cosmetic surgery, but also endoscopic sinus surgery, and ear, nose and throat surgeries.
Excellently trained and experienced plastic surgery specialists in Croatia perform a variety of plastic surgery procedures that are not only aesthetically pleasing, but affordable as well. For the best of cosmetic plastic surgery treatment, take advantage of medical tourism in Croatia. You won't be disappointed.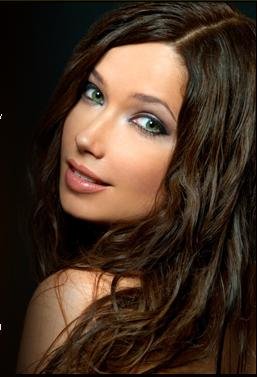 Dr. Glusac's Approach to Medical Care
Dr. Glusac believes in being able to provide the best quality and confidential care in a safe and friendly environment. Dr. Glusac's facility offers the latest state of the art techniques for the best aesthetic results. Dr. Glusac's goal is to provide comprehensive plastic and cosmetic surgical services of the highest standard to all of his patients. His commitment to create an environment of comfort and safety, and to treat each patient with respect, dignity and compassion stands him in good stead with his patients, who travel from around the world for his specialized services.
Some of the treatments offered at Dr. Glusac's facility include but aren't limited to:
Surgery of the Nose – Rhinoplasty
Ear Surgery – Otoplasty
Facelift – Rhytidectomy
Eyelid Surgery – Blepharoplasty
Lip Enhancement
Soft Tissue Injections
Botox
Liposuction – Lipoplasty or Suction Lipectomy
Post-Bariatric Body Contouring
Breast Augmentation – Augmentation Mammaplasty
Breast Lift – Mastopexy
Breast Reduction – Reduction Mammaplasty
Male Breast Surgery – Gynecomastia
Tummy Tuck – Abdominoplasty
Inverted Nipple Correction
Dr. Glusac treats patients with congenital birth defects or those with damage or abnormalities caused by trauma or previous surgical procedures.
About Dr. Glusac
Dr. Glusac is certified and licensed by:
European Academy of Facial Plastic Surgery
Croatian Association for Plastic Reconstructive and Aesthetic Surgery
National Board of Otorhinolaryngology
Croatian Telemedicine Society
Reference Center for Computed Surgery and TeleSurgery, Ministry of Health Republic of Croatia
International Society of Telemedicine
Croatian Medical Association
Dr. Branko Glusac has gained not only a reputation of being an excellent surgeon with gifted hands, but a kind, compassionate man who takes the time to connect with his patient's, listen to their concerns and give every patient his complete attention and focus. Such traits are relatively rare these days, but not at the offices of this cosmetic surgeon.
Visiting Croatia not only offers excellent medical care, but beauty and history. one side and the beautiful Danube on the other. The waters of the Adriatic Sea lap against its western border, offering natives and visitors access to thousands of tiny, picturesque islands that Croatia is famous for.
Categories: Medical Centers