WELCOME TO CURIEL VISION CENTER
We know that the most precious thing in life is health, and we understand the importance of this for you. That is why in our clinic the best specialists in eye care all have as main goal to try and prevent any vision problem and also to ​​treat each case and each type of visual problem.
Our goal is to have satisfied and happy medical tourists by providing the best solutions and always improving our procedures. We continually provide you with safe and satisfying medical and health experience.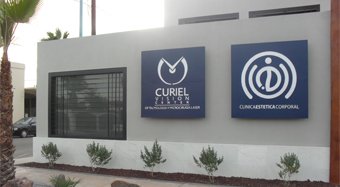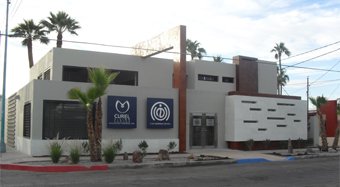 Curiel Vision Center takes good care of its patients, utilizing cutting edge technology operated by medical sub-specialists. Here at Curiel Vision Center all our staff and physicians in our hospital network have the best quality, certification and experience. Also we have the certification of the most modern lenses intraocular technology for Restoring lens of Alcon, in addition to the certifications of the ICL applied and Artisan lenses.
We are most fond to provide new treatment methods in combination with the old ones so that your sight can be perfect!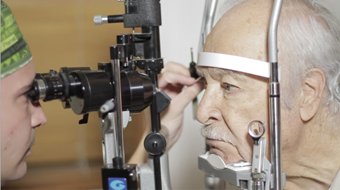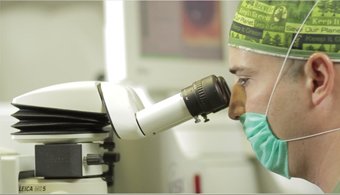 Take, for example, Macular Degeneration (AMD). This is one of the major public health problems in ophthalmology in developed countries – it affects 10% of people over 60 years and almost 30% over 75 years, leading to the loss of central vision in patients over 55 years.
The effective treatments for AMD are done with Thermal Laser Treatment. Although this is ancient, it has proven its effectiveness, yet it is not indicated in all cases. Meanwhile, our treatment by photodynamic therapy (PDT) has been approved by the FDA in 2000. The treatment is based on the infusion of an intravenous photosensitive drug that is activated by a low intensity laser (diode) and aims to reduce the risk of vision loss in patients with wet AMD.

OUR SERVICES
General ophthalmological consultation.
Consultation of fellowship in cornea.
Consultation of fellowship in anterior segment.
Consultation of strabismus Fellowship.
Consultation of glaucoma Fellowship.
Consultation of Ophthalmopediatric Fellowship.
Consultation of Retina Fellowship.
Topographic corneal.
Yag laser.
Argon laser.
Visual campimetric
Ultrasound mode to Anthropometry and calculating IOL.
Study of eye Fund.
Retinal Fluroangiografy

Paquimetry
LASIK surgery
Surgery PRK (photo refractive JM)
Surgery PTK (photo therapeutic JM)
Surgery Lasik.
Surgery lens applied ICL and Artisan for graduations extreme not candidates for Lasik.
Strabismus surgery.
Glaucoma surgery.
Extracapsular cataract surgery.
Cataract surgery using phacoemulsification.
Surgery for presbyopia.
Pterygium surgery.
Surgery of Oculoplastic
Retinal and vitreous surgery
Visual field with interpretation.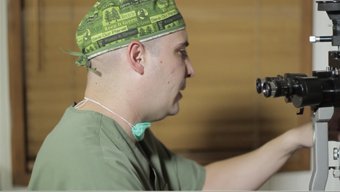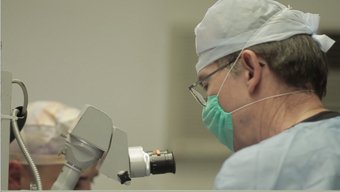 OUR STAFF
Dr. Mariano Curiel Meza is an ophthalmologist surgeon, General Manager and head of cornea and refractive surgery at Curiel Vision Center. His sub-specialization is in cornea, external disease, anterior segment and refractive surgery. Dr. Mariano Curiel Meza graduated from the University of Nuevo León and also attended sub-specializing course in UCSD – University of California at San Diego – and Codet Aris vision. He has been certified by the Mexican Council of Ophthalmology and is a member of the American Ophthalmology Academy (AAO), member of the society American of cataract and surgery refractive (ASCRS) and member of the society of ophthalmology in Baja California.
Dr. Alfonso Curiel is our Head of service of the Ophthalmology specialty at the General Hospital Mexicali Baja California and experienced ophthalmologist. He is the General Chairman of the Curiel Vision Center since April 2007. Dr. Alfonso Curiel graduated from the National Autonomous University of Mexico (UNAM). He is member of the American Academy of ophthalmology, Co-founder of the Ophthalmology College of Baja California, member of the Mexican Society of Ophthalmology and member of the International Ssociety of Refractive Surgery (SSRI). He has been coordinating the ophthalmology clinic of at the Autonomous University of Baja California (UABC), from 1978 to date. Now Dr. Alfonso Curiel is a specialist in glaucoma, cataract, refractive surgery, and squint.

Categories: Medical Centers