Welcome to CoCoona Cosmetic Surgery
Cocoona, Center for Aesthetic Transformation owns a facility which offers a full range of aesthetic & cosmetic procedures as well as glorious medical spa services.
One of the best things about Cocoona, Center for Aesthetic Transformation is their private sanctuaries, which ensure that every individual arriving for surgical or noninvasive aesthetic and cosmetic procedures receives the privacy and confidentiality they deserve.

Complete Care
At Cocoona, we'll make sure that all your needs are taking care. From your initial appointment, succeeding consultations, medical procedure per se to check-ups, our team of medical experts will care for you every step of the way.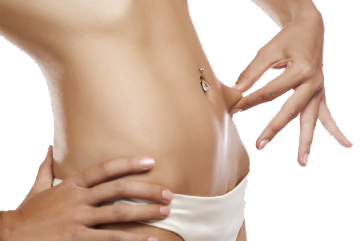 Our Vision is to develop and advance the care of patients in the areas of cosmetic and reconstructive surgery procedures and offer you an opportunity to enhance your physical appearance through a wide array of services delivered in a private and comforting environment by trusted experts in the field.
Our Mission is to build an organization that offers you a stateof-the-art personalized medical aesthetic and reconstructive services in a safe and comfortable environment, providing you honest and sincere advice to help you make the best decision on cosmetic procedures.
Our Code of Ethics
Honesty & sincerity.
Clear, concise and respectful communication.
Safe and secure environment.
Maintain stringent privacy and ensure confidentiality.
Keep the patients in the clear advise on inherent risks of cosmetic surgery procedures.
Promise reasonable outcome expectations.
Ensure maximize client satisfaction.
Provide regular pre and post operative care for safety, comfort, early recovery and best outcome possible.
Maintain and update skills and technology through constant training and learning.
Fair and honest advertising of products and services.
At Cocoona you'll find a secure, relaxing and comfortable environment.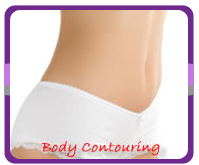 We create a personal sanctuary where confidentiality and privacy are highly guarded and offer a place where our clients can relax and discover their true beauty.
Our team of specialists is headed by Dr. Sanjay Parashar, Specialist Plastic Surgeon, with more than a decade of experience in cosmetic and reconstructive surgery. Our team's experience and outstanding credentials assure every client of cost-effective solutions that met the highest expectations that never fall short of quality.

Our Great Team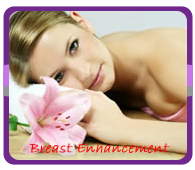 At Cocoona, we take "Cosmetic Surgery" as an art, we are proud of our experienced team of Surgeons, Dermatologists and Aestheticians who are some of the best in the industry.
Dr. Sanjay Parashar is the Director – Fics (Plast), MCh(Plast), Dip NB (Plast), MS (Gen Surg), Fellowship Plastic & Craniomaxillofacial Surgery (Australia)
Dr. Sanjay is highly skillful and ambidextrous (can work with both hands) surgeon. He has spent several years around the world watching great Plastic Surgeons at work. His hobby for sculpting and to work with precision has transformed into his profession.

Plastic Surgery Procedures at CoCoona
At Cocoona, we offer you:
Breast Enhancement
Breast Augmentation

Breast Lift Surgery

Breast Reconstruction

Breast Reduction
Body Contouring
Arm and Tigh Lift

Liposuction

Tummy Tuck

Body Lift
Face and Neck
Facelift

Necklift

Hair Transplantation

Rhinoplasty
Medical Spa Services
Wrinkle Reduction

Fat Injections

Acne and Scar Treatment

Our Private Sanctuary
Feel secure and comfortable as you undergo a transformation that will bring out your true beauty waiting to be discovered. Our aesthetic clinic is designed to be your personal sanctuary where confidentiality and privacy are highly guarded and valued.

Categories: Medical Centers