Bio Care Offers Tomorrow's Health Standards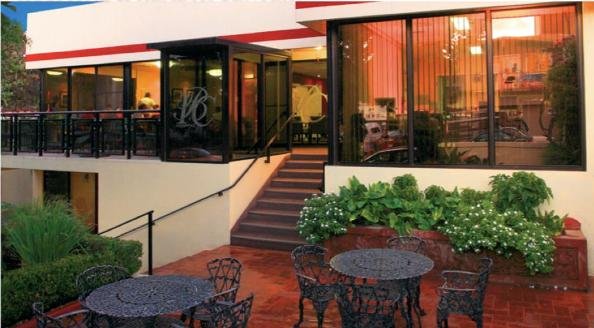 About Bio Care Hospital
Located in Tijuana, Mexico, Bio Care Hospital is among a growing number of health care facilities offering patients options when it comes to their care. Utilizing an integrative approach to medicine and health and wellness, staff at Bio Care offer the best choices for patients from around the world.
Bio Care Hospital is a beautiful, ultra-modern facility with a warm, inviting design and structure that makes patients feel secure and well-cared for. The small though comfortable interior and surrounding property offers privacy, personalized attention and an inviting atmosphere that aides physical and emotional healing.
Bio Care Hospital's Approach to Medical Care
Staff at Bio Care are dedicated to offering personalized attention to each and every patient with a variety of medical options. Taking an integrative approach to medical care, Bio Care combines traditional and alternative therapies to treat a variety of conditions. Restorative care take a multi-factored view of treating the entire body, rather than just one system or body part. Such an approach is made feasible through:
Diet and nutritional care
Detoxification therapies
Hormone balancing
Regulating the immune system
Non-toxic methodologies to destroy harmful pathogens
Dental health review
Psychological and emotional review and counseling
Bio Care Hospital offers specialized integrative programs such as:
Alternative cancer therapy
Rejuvenation and anti-aging programs
Medical hyperthermia
Dendritic cell vaccinations
Autoimmune and degenerative conditions therapies
Live Cell therapy
For the best in care and choices, methodologies may be intertwined with conservative or traditional approaches and therapies for health and wellness, offering patients the best in treatments and prognosis.
About the Doc
Dr. Rodrigo Rodriguez, Medical Director and Co-Founder of Bio Care Hospital is a highly respected physician with a global reputation for excellence in care, and the author of multiple papers defining and describing his integrative approach to medicine after 25 years of experience in the field.
Having undergone post-graduate training and studies in Germany, Canada and the United States, Dr. Rodriguez is focused on implementing pioneering methodologies that combine high tech diagnostics with good, old-fashioned common sense when it comes to diagnosis and treatment of illness and disease.
Traveling to Tijuana for Therapy and Care
Mexico is a land of bountiful sunshine, great food and ancient cultures. It's also growing into one of the most popular medical destinations for medical travelers from the United States and Canada. Mexico is a country of diverse topography, history, cultures and heritage. Filled with historical ruins of long ago Aztec civilizations, Mexico also boasts modern design and technology that offers visitors from around the world a glimpse into the tenacity and determination of one of the most ancient cultures in the world.
Traveling to Mexico requires only a valid passport or passport card to travel beyond the area called "the border zone" – which ranges between 20 to 30 km inside the U.S./Mexico border. The U.S. State Department advises all visitors to Mexico over the age of 16 carry a valid passport for easy entry and egress from Mexico back into the U.S.
Categories: Medical Centers