Welcome To Bangpakok 9 International Hopsital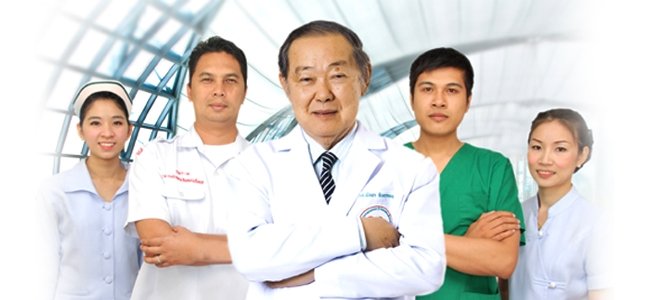 Bangpakok 9 International Hospital is a multi-disciplinary tertiary care hospital established on November 9, 2003 by Bangpakok Hospital Group Co., Ltd., which began as early as 1981 with over 29 years of experiences with comprehensive administrations and highly qualified specialist care, with most advanced diagnostic procedures and modern treatments under one roof, and we are providing a wide range of medical services to all types of people about 1.2 million a year.
It is our greatest pleasure to invite you to participate in referring patients to us for providing comprehensive medical care to them.

Services Provide By Us
We provide the following particular services to our valued international patients:

airport pickup and transportation

language interpretation services

arrangements for accommodations (Hotels or Hospital Apartment)

assistance before, during, and after hospitalization

information and general inquires

wi-fi internet accessible

international meals

English newspaper

English TV channels

visa extensions

liaison with evacuation agents, employers and insurance companies, etc.
CLINIC & CENTERS
Aesthetic & Skin Center

Plastic Surgery Center

Heart Center

Dental Center
Orthopedic Center
Cancer Center
Spa Center
Why Health Tourism in Thailand?
Thailand has become famous for it's excellent medical facilities and healthcare for foreigners. One of the most popular medical tourism destinations in the world, Thailand's surgeons and health care facilities are known for superlative care in cosmetic, plastic, orthopedic and cardiac care surgeries as well as for their weight loss and obesity programs, dental care and many others.
Please Click here to request more information.
Categories: Medical Centers