Focus on Family at Adiva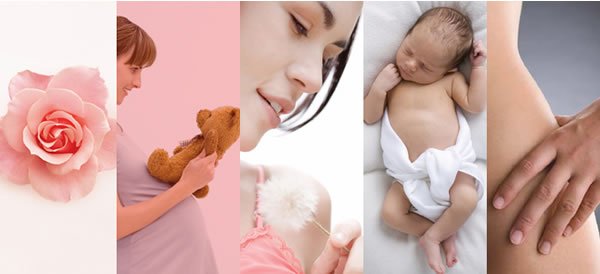 About Adiva
Adiva, located in New Delhi, India, specializes in women, women's issues and family concerns. Women seeking specialized and personable care want to be heard, and staff at Adiva offer their ear and attention to women from around the world.
Focusing on women's issues as well as fertility, staff at Adiva care about women of all ages. Offering specialized medical care and treatments for women experiencing female problems to infertility, the state-of-the-art facility located in New Delhi offers women from around the world affordable, effective and excellent medical care in a number of medical fields.
Adiva takes great pride in their ability to provide specialized services for women, including but not limited to reproductive medicine offering counseling and laparoscopic treatments and surgeries.
Offering diagnostic and operative laparoscopy for infertility, Adiva is staffed by experts in the fertility field with experience in multiple techniques and procedures that enhance chances of a successful conception. Adiva's fertility specialists include doctors trained in India, England and Jordan and who belong to global organizations that maintain training and expertise in the field of fertility and treatments that offer the best chances for couples to conceive.
Approach to Medical Care at Adiva
The facility focuses in fertility treatments and procedures including in vitro fertilization, intra cytoplasmic sperm injection, cyropresevervation freezing of semen and embryos, donor services such as surrogacy, egg and sperm donation, as well as PESA and TESA for male fertility issues.
Adiva offers a range of well-rounded treatments, services and procedures at a beautiful, friendly facility in New Delhi. Cutting edge technologies and treatments offered at Adiva include:
High pregnancy risk management

Laparoscopic surgeries

Assisted Reproduction Technology (ART)

Reproductive endocrinology
Experience and training is preferred at Adiva, giving women the comfort and knowledge that staff offer the most effective treatment plans that meet individual needs.
Some of the most common fertility treatments at Adiva include:
Clomid treatments

Ovulation Induction (OI)

In vitro fertilization (IVF)

Intracytoplasmic sperm injection (ICSI)

Intrauterine insemination (IUI)
About the Staff at Adiva
Adiva offers the best in training for treatment of a variety of issues for women. Many highly trained staff members, including Dr. Kaberi Banerjee, IVF an infertility specialist trained in London. An award winning fertility expert, Dr. Banerjee understands her patients and offers the best in ART technologies in the world.
Dr. Archana Dhawan Jajaj also trained in London and Jordan, specializes in high risk pregnancies, laparoscopic surgeries and reproductive endocrinology.
Dr. Anita Sabharwal has practiced in India since the early 1980s and is the Chairperson of the Association of Obstetricians and Gynecologists of Delhi, offering years of experience in the field of female fertility as well as her services as a counselor for adolescents in health and pre-marital counseling.
Many members of Adiva's experienced staff are members of the National Academy of Medical Sciences and the Royal College of Obstetrics and Gynecology, while others are directors of fertility clinics throughout India, as well as Fellows and Members of global fertility organizations and associations.
Couples and individuals around the world have options when it comes to choosing providers for infertility treatments that go way beyond their own borders. A variety of world-renowned and respected facilities provide hope for millions of women and couples striving to conceive.
Please Click here to request more information.
هذا المستشفى هو أفضل لأطفال الأنابيب وغيرها من تقنيات الإنجاب المساعدة في الهند. انقر هنا للحصول على مزيد من المعلومات.
Categories: Medical Centers