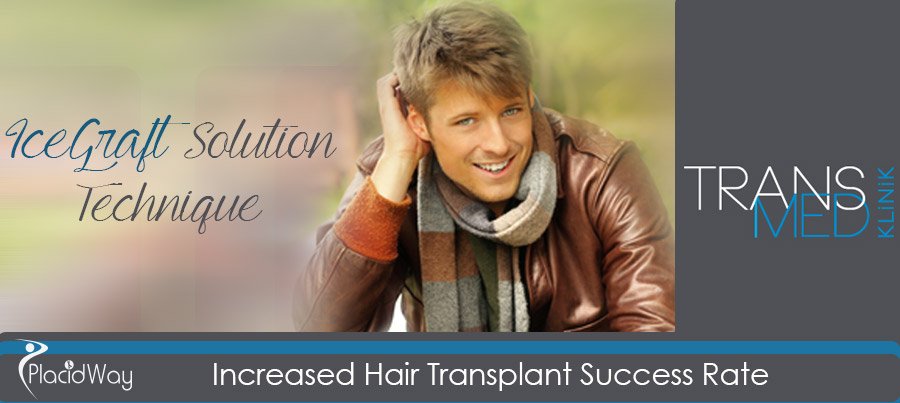 Transmed Offers New IceGraft Solution Technique
for Increased Hair Transplant Success Rate
Transmed, located in Istanbul, Turkey, is one of the biggest providers in hair restoration and cosmetic surgery field, achieving its competitive advantage with its professional management, corporate culture, high-end technology hair treatments and physicians specialized and experienced in hair restoration and cosmetic procedures.
Dr. Melike Kuhlaci, Founder and Director of Transmed and her experienced medical team, are continuously looking for innovative methods for a successful hair transplantation procedure. Such a method is the IceGraft Solution used to make hair follicles stronger and more reliable before being transplanted.
There are a variety of solutions that grafts can be stored in during the Hair Transplant to maintain their viability and insure maximum growth. Our understanding of the ideal holding solution continues to evolve. This Solution is an optimized low temperature preservation medium that extends the life of cells, tissues and organs outside the body. It is particularly useful in hair transplant procedures as a holding solution for hair follicles while outside the body waiting placement into the scalp.
continue reading original post here: http://www.placidway.com/article/1509/Transmed-Offers-New-IceGraft-Solution-Technique-for-Increased-Hair-Transplant-Success-Rate

———————————
for more info contact PlacidWay
Phone number: +1.303.500.3821
email: info@placidway.com
Categories: Hair Transplant