Our center is located on the beautiful Croatian coast of the Adriatic and offers a unique formula for all those who want to take care of their health, improve fitness or recover from an illness or surgery.
Our Centre in Selce, Croatia is specializing in Diagnostics and prevention, physiotherapy, rehabilitation, sports medicine. Terme Selce is the ideal place to spend a holiday by taking care of your health and is only 2 and a half hours flight from most European countries (United Kingdom, Sweden, Finland, Denmark, France, Greece, etc.). To all our customers we offer free transfer from the airport to our Center of Rijeka. It is also easy to reach by car from Italy.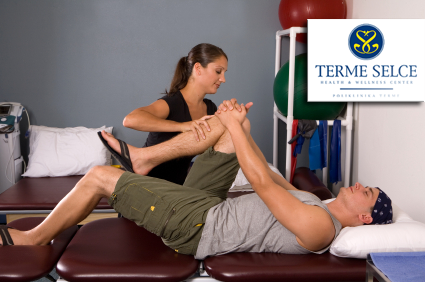 The continuous professional development, teamwork and individual approach to each patient, with the application of high technologies, are the guiding principles in our work. The aim is to achieve optimal recovery of our patients in the shortest time possible. An experienced team of specialist doctors and physical therapists are ready to make you feel at home.
During the two decades of history, Terme Selce has developed four main areas of activity:
 • Policlinic diagnostic activities
 • Physiotherapy and rehabilitation center
 • Sports Medicine
 • Medical Wellness

Terme Selce offers the solution to all issues related to the musculo-scheletrico: physiotherapy and rehabilitation pre and post-operatively, after Arthroscopy knee and hip, the reconstruction of the anterior cruciate ligament, etc.; We also offer solutions for improvement of OA brace, mobility in people with multiple sclerosis and rehabilitation in persons with cerebral palsy.
Over the past 15 years, we have taken care of many world-class athletes and players of Croatian national football team, the Croatian National ski, many world champions and Olympic medalists, insuring their quick return to competing activities.
According to the needs of today's people, we have developed medical wellness. The pressure at work, professional challenges and family and social commitments may result in stress, fatigue, insomnia, circulatory problems, obesity, chronic pain, cardiovascular diseases, early development of osteoporosis and dependencies, both in men than in women.
The benefits of medical wellness program:
pain reduction, increased productivity and mobility, improving physical fitness weight
Control and blood pressure
control setting the psychophysical balance
improvement of physical appearance
back to a healthy life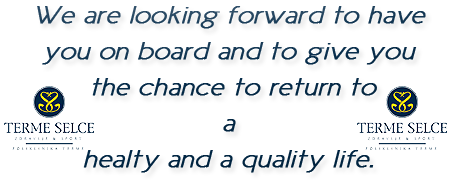 Categories: Medical Centers
Warning
: Use of undefined constant PWP_NAME - assumed 'PWP_NAME' (this will throw an Error in a future version of PHP) in
/home/u255626122/domains/placidblog.com/public_html/wp-content/mu-plugins/mu-plugin.php
on line
148