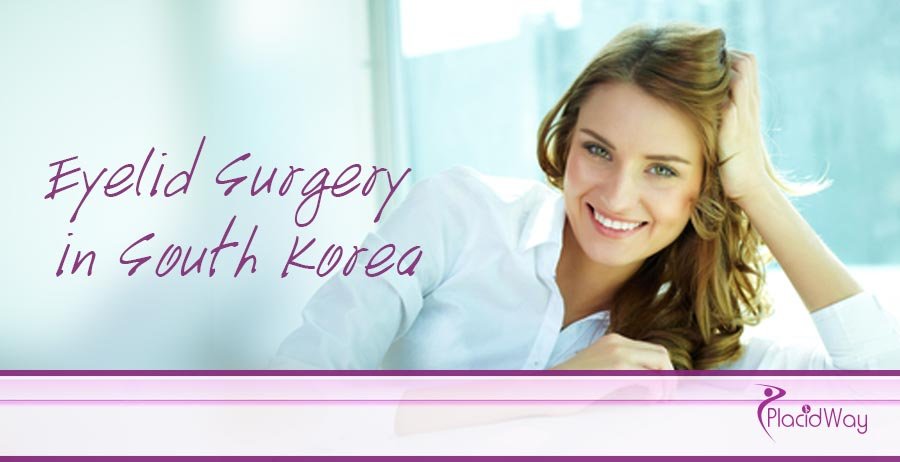 As technology improves, plastic surgery is getting cheaper, safer, better, and more popular around the world. Public attitudes to cosmetic surgery in South Korea have become increasingly optimistic. In general cosmetic surgery is seen as a worthwhile and good investment in the body, rather than a sign of vanity as it is often understood in the West.
A blepharoplasty is a cosmetic alternative that includes most effective and attractive benefits for people who definitely are physically healthy, and individuals who have realistic objectives about the successful outcomes. Eyelid surgery is one of the most sought after plastic surgical procedures by women all over the world and men too, because they want a younger appearance and a boosted self-esteem.
Best Candidates for Eyelid Surgery in South Korea:
Have excess skin obscuring the natural fold of the upper eyelids
Have loose upper eyelid skin that impairs your vision
Have a puffy appearance to the upper eyelids, making your eyes look tired and sad
Have excess skin and fine, 'crepe paper' type lower eyelid wrinkles
Have bags and dark circles under the eyes
The upper eye surface is too small or not smooth enough to apply makeup
Blepharoplasty, more commonly known as eyelid surgery, is performed to remove excess skin from either the upper or lower eyelids, reduce the appearance of puffiness or darkness under the eyes, or alter eyelid drooping to give an overall refreshing appearance to the eye area.
continue reading original post http://www.placidway.com/package/2341/State-of-the-Art-Eyelid-Surgery-in-South-Korea
——————————————-
for more info contact PlacidWay
Phone number: +1.303.500.3821
email: [email protected]
Categories: Cosmetic Surgery Abroad, Eyelid Surgery
Warning
: Use of undefined constant PWP_NAME - assumed 'PWP_NAME' (this will throw an Error in a future version of PHP) in
/home/u255626122/domains/placidblog.com/public_html/wp-content/mu-plugins/mu-plugin.php
on line
148