Welcome To
Perfect Vision | Eye Lasik Surgery Center


Perfect Vision is situated in Cancun, Mexico. Our Facility is a Laser Eye Institute focused on advanced solutions for:
Myopia
Hyperopia
Astigmatism
Presbyopia
Cataracts with the latest technology.


Perfect Vision started off its tasks on 2005, under the medical guidance of Carlos Alcocer Lamm ,ophthalmic doctor, graduated from AsociacionPara Evitar La Ceguera en Mexico, which is the biggest eye medical center in Mexico and with fellowship training in the same organization and McGill University in Refractive Surgery and Opthalmic Pathology.
Our Treatments


LASIK & LASEK / PRK
Laser Monovision Treatment
Presbilasik
Intraocular Lenses
Cataract Surgery
ZLASIK (No Blade Laser)
Corneal Rings for Keratoconus Correction
KAMRA (No more reading glasses)
Cataract Premium Intraocular Lens Procedure (Crystalens acomodative, Restor Multifocal, Toric for Astigmatism)
Vision Problems Treated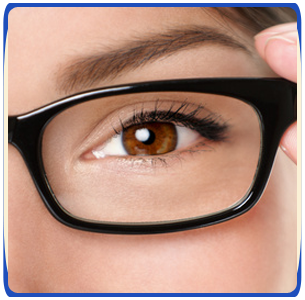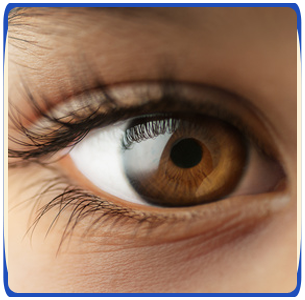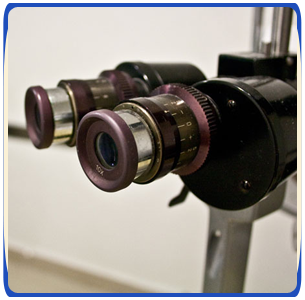 Myopia
Hyperopia
Astigmatism
Presbyopia
Cataracts
Peterygium
High-Tech Equipment
VISX STAR S4 IR (Iris Registration) CustomVue Platform

VISX STAR S4 IR (Iris Registration) Custom VuePlatform is regarded as the most accurate and recent product used for detailed and precise laser visual correction in each pattern cornea. The system allows each person attain their personal best in visual acuity.
Am I A Candidate?


Candidate for Laser Visual Correction:
18 years or older.
For patients suffering:

Myopia: up to –12.00 diopters.
Astigmatism: up to -6.00 diopters.
Hyperopia: up to + 5.00 diopters.

Patients in whom visual disturbance is exclusively due to myopia, hyperopia or astigmatism and is not due to other intra ocular pathology or systemic disease. Non Candidate for laser:
Patients with keratoconus, Corneal Scars due to past infections or herpes virus.
Patients with collagen vascular disease.
Candidates for cataract surgery:
Any patient with cataract of any age, and whose visual deficit is exclusively due to the cataract and NO other intra ocular pathology such as retinal problems, glaucoma or hemorrhages.
Why Choose Us?

Three main reasons to choose Us: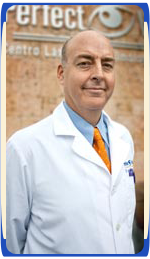 Throughout laser visual shift progress, laser technology updates, have been accessible in Mexico before than in the USA , due to FDA rules, although the laser VISX S4 device is American technology. So basically Laser Visual Correction is always about 1-2 years forward on its changes and new methods here in Mexico. As soon as the laser organizations develop anything more modern than what its being used currently, it goes immediately into the international clinics, whereas it needs to sit and wait in the United States for FDA authorization between 1-2 years.
Lower Costs!
Dr. Alcocer is a 100% English spoken doctor, that did important a part of his education in North America and is a very experienced doctor with over 8000 procedures carried out.

Your chances of obtaining a perfect vision at Perfect Vision Center are:
95 % of our patients obtain a final vision 25/20 or better. This means that your chance to obtain a Perfect Vision is 95%.
5% of our patients obtain a 20/30 or better vision. That means hat you have a 5 % chance of obtaining a little lower than a perfect vision.
The prognosis of this is directly related the amount of prescription that will be corrected and generally the patients that obtain an almost perfect vision are patients that use to have large amounts of prescription and therefore are usually very happy with their final result.


Categories: Medical Centers
Warning
: Use of undefined constant PWP_NAME - assumed 'PWP_NAME' (this will throw an Error in a future version of PHP) in
/home/u255626122/domains/placidblog.com/public_html/wp-content/mu-plugins/mu-plugin.php
on line
148