In Vitro Fertility Clinic in Georgia is a group of fertility experts, all working together under the same goal: to offer the highest success rates for future parents. Over 3,000 babies have been born healthy in Georgia and around the world with our help!
Our Fertility Packages and Programs aim to provide our patients with greatest satisfaction and the best results; reason why we've decided to create our IVF / ICSI With Egg Donation & Surrogacy Package in Georgia.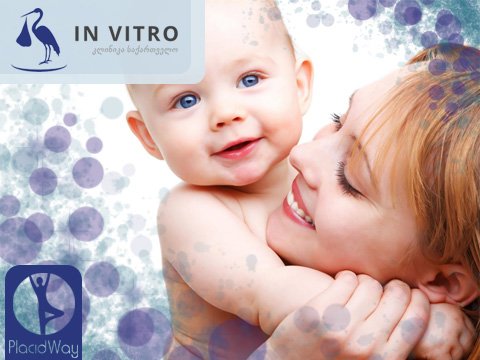 During IVF, eggs and sperm are first collected and then placed together; after this they start to form into an embryo or embryos in a lab environment. The embryos are then placed into the uterus of a female recipient; the entire procedure may last anywhere from 30 minutes to 1 hour.
ICSI, on the other side is recommended for men suffering from infertility whose sperm count is low. ICSI stands for intracytoplasmic sperm. This type of procedure is used during IVF (in vitro fertilization) treatments by injecting sperm into a mature egg for development. Following the fertilization procedure, the egg is placed into the mother's womb or fallopian tube for implantation.
Our Egg Donation Program, works under total anonymity, and our Surrogacy Program, is legal and according to the current legislation of our country.
For more information about our IVF / ICSI With Egg Donation & Surrogacy Package in Georgia contact us!
continue reading here http://www.placidway.com/package/2097/IVF-ICSI-With-Donation-and-Surrogacy-Package
Categories: Surrogacy
Warning
: Use of undefined constant PWP_NAME - assumed 'PWP_NAME' (this will throw an Error in a future version of PHP) in
/home/u255626122/domains/placidblog.com/public_html/wp-content/mu-plugins/mu-plugin.php
on line
148