Finding Fertility in Argentina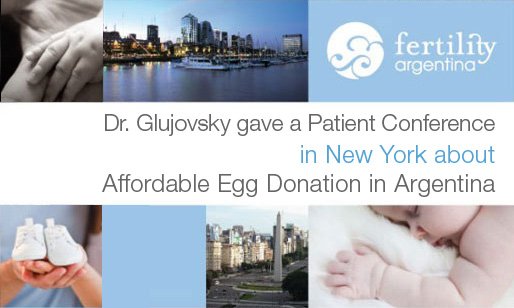 About Fertility Argentina
Fertility Argentina, also known as CEGYR (Center of Studies in Gynecology and Reproduction) in Buenos Aires), Argentina has offered hope to yet another couple seeking fertility treatments at their world-class facility. Providing fertility treatments with compassionate service and concern, staff at Fertility Argentina are proud and pleased to offer hope of children to formally childless couples.
Buenos Aires is one of the most beautiful cities in South America, offering four-star hotel accommodations, dining, and entertainment. Known as the Queen of the River Plate, Buenos Aires, the capital of Argentina, is a modern, technologically advanced and cosmopolitan city that offers the best in medical care, quality standards of patient care and state-of-the-art medical procedures and technologies.
Fertility Argentina Specialties
Fertility Argentina is a center that focuses on assisted reproduction technologies, techniques and procedures, offering cost effective treatments combining physical and psychological support in a variety of fertility treatments.
The facility offers a variety of screening tests to decide on adequate treatments that include but are not limited to hormone testing, semen analysis, baseline ultrasounds and hysterosalpingography.
Experts at Fertility Argentina are experienced and well trained in:
ART  (assisted reproduction technology) cycles
Screening tests
Cycle preparation
Medications to increase ovarian response
Retrieval of oocytes (immature eggs)
IVF (in vitro fertilization
ICSI (intracytoplasmic sperm injection) classification and embryo transfers.
About Dr. Glujovsky
Dr. Demian Glujovsky, a highly trained and experienced reproductive endocrinologist, obstetrician and gynecologist, provides the latest infertility treatments and technologies at CEGYR. CEGYR is ISO 9001:2000 certified, which means it adheres to international standards of quality and adheres to key and vital principles of assisted conception task force guidelines.
Dr. Demian Glujovsky, a reproductive endocrinologist, obstetrician and gynecologist, offers state-of-the-art techniques and procedures at the facility. Trained in the United States and Argentina, Dr. Glujovsky earned a Master's degree in clinical and healthcare effectiveness by the University of Buenos Aires, and ISO (International Organization for Standardization) certification in the Assisted Conception Taskforce (ART).
Dr. Demian Glujovsky received an extensive education and training in reproductive medicine in the United States and Argentina with the goal of assisting couples in achieving their dreams of conception by utilizing the latest technologies and procedures available in reproductive medicine today.
Dr. Demian Glujovsky has successfully treated patients from around the globe seeking the best in compassionate, state-of-the-art and effective fertility treatments and procedures.
Traveling to Argentina
Argentina is a beautiful country in South America significantly influenced by European styles of architecture. Buenos Aires, its capital, is not only considered to be the most European city in all of South America, but it's people are also greatly of European heritage. With its profound impact on literature and the arts, Argentina is not only a destination where visitors can see beautiful sights, but also to enjoy the cultural impact it has on the world.
All you need to travel to Argentina is a valid passport. U.S. citizens don't need a visa if they limit their stay to within 90 days.
Please Click here to request more information.
Categories: Medical Centers
Warning
: Use of undefined constant PWP_NAME - assumed 'PWP_NAME' (this will throw an Error in a future version of PHP) in
/home/u255626122/domains/placidblog.com/public_html/wp-content/mu-plugins/mu-plugin.php
on line
148