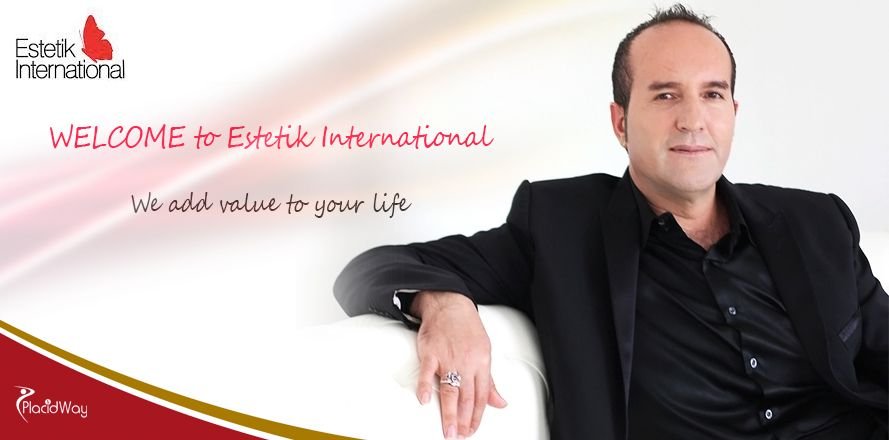 Alopecia or the loss of hair can affect anyone, lowering the self esteem and putting pressure on the social life. Trying all sorts of methods that will not work, from medication to natural remedies, can be quite frustrating.
Op Dr BULENT CİHANTİMUR, President Of Board & Medical Director Of Estetik International, has developed the first ever in the world all in one Hair Care Solution for both men and women. The Organic Hair Transplantation is giving you pleasure to have healthy, permanent and strong hair.
The "Organic Hair Transplantation" method is developed after 2 years of research and development process in Estetik International Laboratories. In this method adipose tissue derived stem cells are obtained from the fat tissue of the patient and injected to the scalp.
One of the major problems of the hair transplantation is that the recipient area does not have enough quality in certain cases. Hair transplantation is directly related with the recipient area also. The more vivid recipient area and high quality hair root the better results you will achieve.
How the "Organic Hair Transplantation" method is performed?
Advantages of the "Organic Hair Transplantation" Method
Why the "Organic Hair Transplantation"?
Organic Hair Transplantation and "Local Fat Deposits
More at http://www.placidway.com/article/1617/Dr.-Bulent-Cihantimur-Developed-the-Successful-Organic-Hair-Transplantation-in-Turkey
Categories: Medical Tourism
Warning
: Use of undefined constant PWP_NAME - assumed 'PWP_NAME' (this will throw an Error in a future version of PHP) in
/home/u255626122/domains/placidblog.com/public_html/wp-content/mu-plugins/mu-plugin.php
on line
148