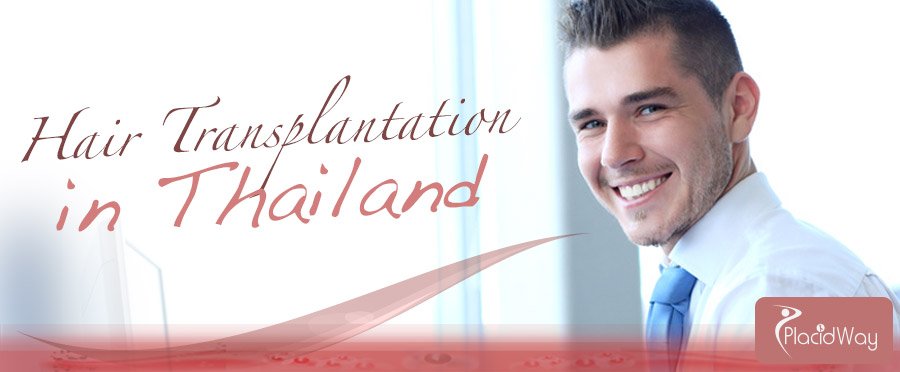 Best Hair Transplantation in Thailand
Thailand has become one of the most important destinations in the hair transplant industry, attracting patients from all over the world. The country's positioning, its tremendous progress in modernizing its medical infrastructure, the latest technological equipment and its skilled physicians are key elements which keep Thailand among the top hair transplant destinations. Every person is unique, so is your hair loss. Therefore, in Thailand cosmetic centers will customize each hair loss treatment plan for their patients based on their gender, age, size of hair loss and pattern including their budget.
Hair transplantation is a common procedure, widely chosen by those who want to recover their natural hairline, change their appearance, feel more confident and look younger. The procedure is chosen to restore the scalp hairline, but also to define, contour and thicken beards, eyebrows, mustaches and chest hair.
What Causes Hair Loss?
Male pattern baldness, also known as androgenetic alopecia, is the most common cause of hair loss and thinning. Male pattern baldness is caused by a genetic sensitivity of hair follicles to DHT. DHT, an androgenic hormone, is normally produced by the body and are important for normal male development.
Thinning hair in most women has no apparent contributing factor as male pattern baldness. Women with hair loss generally are afflicted by diffuse thinning everywhere in the scalp as opposed to a specific pattern.This thinning hair is typically momentary and can result from lots of conditions linked to the actions of hormones, as well as: thyroid conditions, pregnancy, and menopause.
continue reading original post http://www.placidway.com/package/2301/Best-Hair-Transplantation-in-Thailand
Categories: Hair Transplant
Warning
: Use of undefined constant PWP_NAME - assumed 'PWP_NAME' (this will throw an Error in a future version of PHP) in
/home/u255626122/domains/placidblog.com/public_html/wp-content/mu-plugins/mu-plugin.php
on line
148