Adiva Super Specialty Care is a Medical Center in New Delhi, India. Here at our clinic we are offer everything you need, we take care of all patients problems. We strive to endorse wellness, to alleviate distress, and to reinstate health as speedily, as carefully, and as humanely as possible. We are a big and good medical center and we offer treatment for IVF, Birthing, Aesthetic treatments and Endoscopy. We are one of the leaders in IVF treatment in India.

In our hospital we have a team of experienced doctors specialized in like Urology & Andrology, Nephrology, MIS, Orthopedics, Neurosciences and many more. The highlights of this hospital are modular operation theatres, minimal invasive surgeries, ultra sophisticated pathology labs; all functional under the supervision of renowned surgeons, physicians and skilled support staff.
Because we care about our patients until he stay in our clinic we try to make them feel more confortable and more happy. Our clinic is open 24/7 hours and in this case you may call the doctor any time you need. At Adiva Medical Center we offer some services like:
 Emergency Care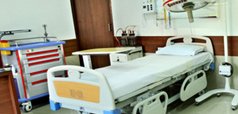 In our clinic, we have equipments and resuscitation facilities, so in case you arrive in our clinic by emergency you will be immediately placed under the care of emergency by our doctor and our professional staff. The emergency unit of our Adiva Super Speciality Care is backed by a 24/7 path lab, diagnostics imaging facilities and emergency OT services.
Intensive Care Unit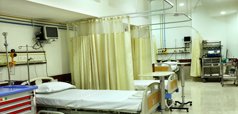 Our Intensive Care department offers five bedded units providing care to patients with a range of illnesses across a variety of medical and surgical specialties such as respiratory, orthopedic, cardiovascular, urological, renal, and neurological. In this department we have Multi-Para Monitors that we use to monitor and watch the cardiac function, pulse oxy-meter, and also we have advanced ventilators also for Invasive Ventilation and BIPAP for Non Invasive Ventilation.
Cafeteria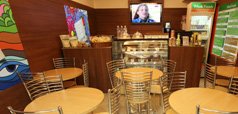 Another benefit of or center is that we have a cafeteria for outpatients, visitors and hospital staff. This place is very comforting clean and well ventiled.
Kitchen Services
Also, we offer kitchen services, because we think that nutrition of the patient s is a very important part of the healthcare. Adiva provides nutritious and sumptuous meals to its patients made in its own hygienic kitchen.


UROLOGY AND ANDROLOGY
NEPHROLOGY
MIS
ORTHOPEDIC SURGERY
NEUROSCIENCES
GASTROENTEROLOGY
GYNAE ENDOSCOPY
ENDOCRINOLOGY
ENTRADIOLOGY AND IMAGING
PATHOLOGY LAB
 DIETETICS
PSYCHOLOGY

LIPOSUCTION
ABDOMINOPLASTY
EYELID SURGERY
NOSE SURGERY
LIP ENLARGEMENT
LIP REDUCTION
BREAST SURGERY
VASER LIPO
FACE LIFT
DIMPLE CREATION
CHIN IMPLANT
HAIR TRANSPLANTATION
HAIR LOSS TREATMENT
BARIATRIC SURGERY
BOTOX®
CHEMICAL PEEL
MICRODERMABRASION
FACE FIRMING
LASER ACNE SCAR AND REJUVENATION FRASER
LASER FACIAL
LASER HAIR REMOVAL
MESOTHERAPY
PIGMENTATION
TATTOO REMOVAL
IVF
SURROGACY
BIRTHING
LAPAROSCOPY


Categories: Medical Centers
Warning
: Use of undefined constant PWP_NAME - assumed 'PWP_NAME' (this will throw an Error in a future version of PHP) in
/home/u255626122/domains/placidblog.com/public_html/wp-content/mu-plugins/mu-plugin.php
on line
148